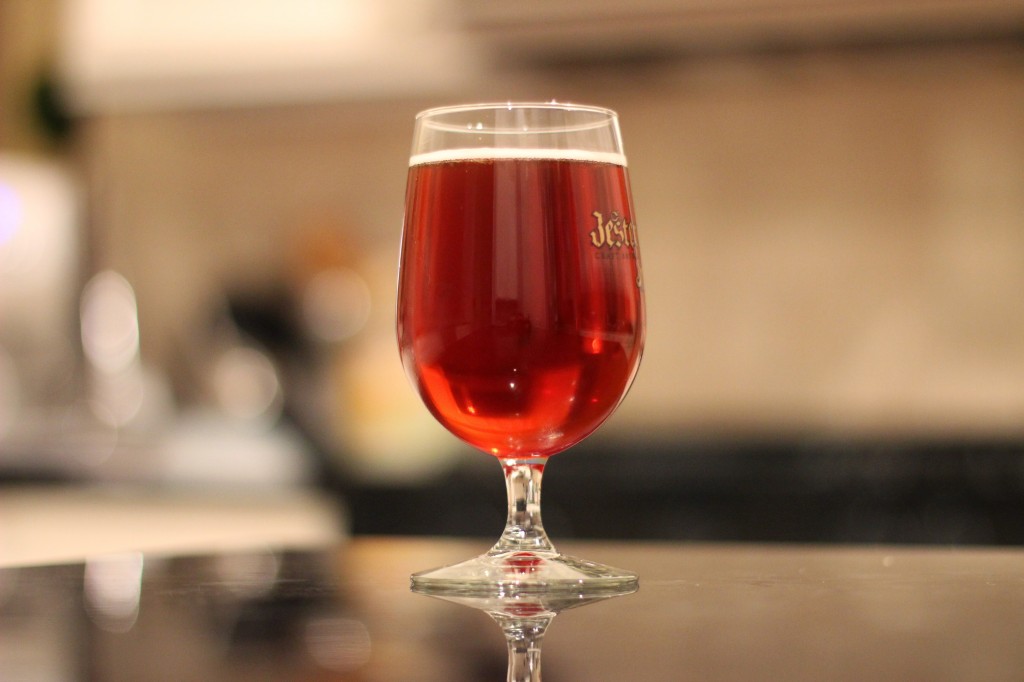 Appearance:
Red, crazy-eye red. Vienna malt versus 2-row comes out darker. I've seen some discussion that the coffee beans make also darken the color as well. This doesn't look pale at all. But it's certainly not a Stout.
Aroma:
Massive coffee nose, with chocolate and vanilla. Sweet malts. No hops at all despite the huge hopping.
Taste:
All coffee, and chocolate flavor. Good hop bite but no citrus despite the hop bill.
Mouthfeel:
Thick mouthfeel, chewy even. Strong body. Caffeine and alcohol hit hard. It's a bit hard to drink a full pint without feeling like you've taken three shots of espresso
Overall:
Really impressed with this beer. I'd brew this again, with all 2-row or pilsner to really lighten up the color. I think I'd drop the "flavored" coffee and just got with some of my favorite local beans. I dry-hopped with coffee for 48 hours, next, I'd probably go 36 instead. And also dry-hop with some hops to bring some more hop aromatics back.