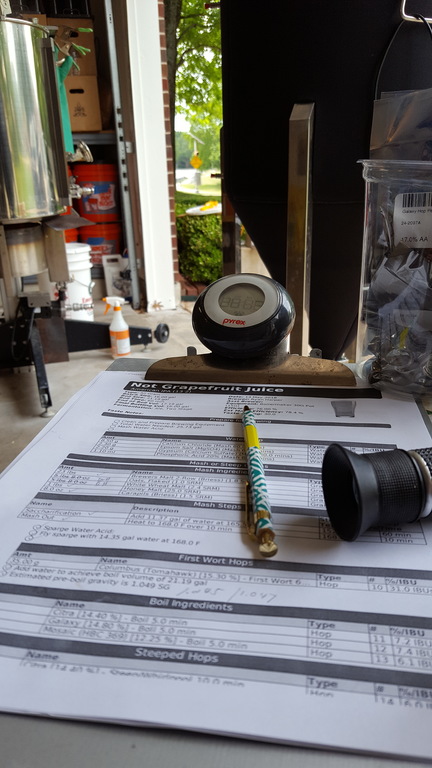 I've about four of these under my belt and I've had mixed results.  My first attempt was really a huge hit.  My take was that it tended to be a little sweet for my tastes but was a crowd pleaser.  The recipe was a bit heavy on the malt with a 50/50 2-row/Marris mix, and Honey malt.  My efficiency was a bit high too so ended up north of seven percent ABV which isn't bad, lots of NEIPAs are in that area; but I was hoping for something around six percent instead.
The second iteration modified the grain bill to match my Session IPA recipe but with modified hoping times and quantities to match the NEIPA style and I also tested out using a mixed-culture strain.  When young, this one turned out very well but was a bit extreme with the grapefruit hop; so not as juicy as I would have liked.  The Belgian phenols weren't overly distracting but I prefer my NEIPAs with a clean yeast profile.
The third recipe resulted in even greater amount of hop bitterness; the exact opposite of what one wants with a NEIPA.  And at this point I started looking at what might have gone wrong.
Don't use Cyrohops like regular hops where you might get IBUs.
Ensure whirlpool temp is below 180F
The sweet-spot for whirlpool flavor and aroma is around 10 minutes
Stirring the whirlpool provides extra extraction (and bitterness)
Larger boil volumes have increased utilization
My first batch used zero Cryohops.  I ended up getting some for my second batch, but I used them in the whirlpool/hopstand which greatly enhanced the aroma and flavors but I'm positive due to the high temp (flameout, no chilling) it certainly extracted alpha acids and more than I anticipated due to a long 30 minute hold.  This embodies issues 1 through 4.   The last issue I only recently read about as I was searching for why some of my lighter styles, witbier and pilsner seem to have been over the threshold that I would like in the particular style.  It's not entirely clear if there I'm actually seeing increased utilization in a 20 gallon boil for a 15 to 16 gallon batch, but I'm sure that in both of those recipes, version two will reduce the amount of hops I use but at least 10% if not 20.
Thus, today I brewed a batch hoping to remedy all of these issues.  Aptly named, Not Grapefruit Juice; which ultimately remains to be seen.  The grain bill adds back in some of the Honey malt, it provides a nice background sweetness independent of the finishing gravity and doesn't taste to my palette cloying.  I've settled on roughly 50/50 flaked oats and white-wheat; the wheat gives a nice subtle toast and a touch of acidity to the base wort.  Finally, I've added some Carapils for head retention.  My previous batch attempted to address concerns over head retention through the elimination of use of Anti-Foamer, both in the starters and in the boil.  The result showed no difference in additional head retention over other batches I've had.   I'm super happy about that because taming both the 5L starter on the stove and the 20 gallon batch in the garage was intense.  A couple drops of defoamer in the wort and I'm totally relaxed.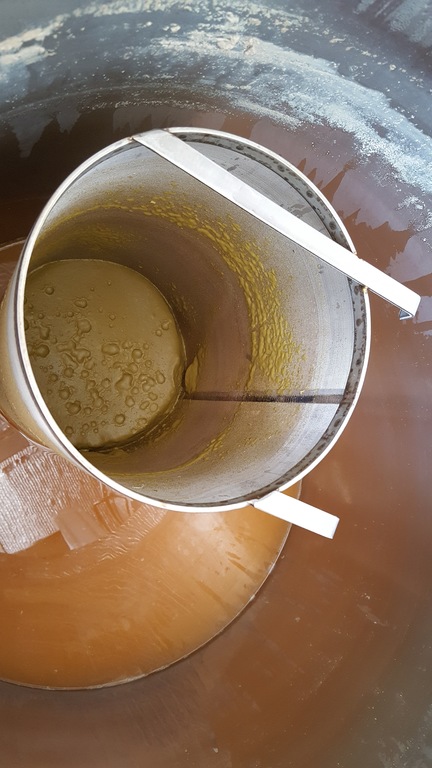 I ended up with a 90 minute boil as the evaporation rate today was just super low.  A 5 minute edition and then flameout, chill to 175F before adding in the whirlpool hops, 10 minutes, then pump into the conical.  The taste of the wort going into the fermentation chamber was nice, hoppy but super mellow; almost no bitterness.  \o/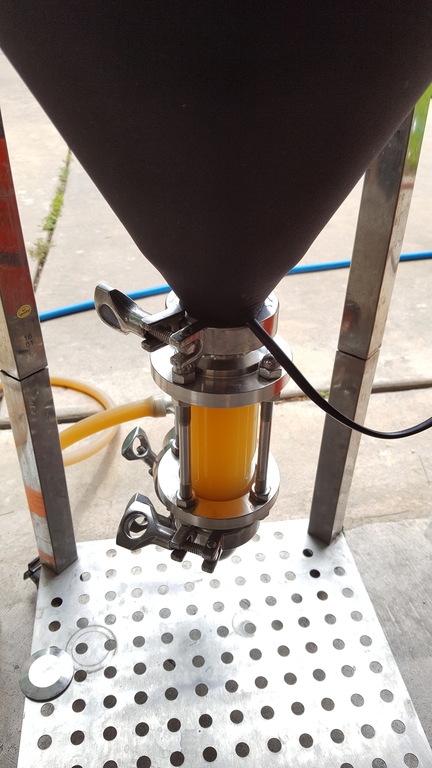 Recipe Details
Batch Size
Boil Time
IBU
SRM
Est. OG
Est. FG
ABV
16 gal
60 min
69.2 IBUs
4.6 SRM
1.063
1.012
6.7 %
Actuals
1.058
1.007
6.7 %
Style Details
| Name | Cat. | OG Range | FG Range | IBU | SRM | Carb | ABV |
| --- | --- | --- | --- | --- | --- | --- | --- |
| American IPA | 13 2 | 1.056 - 1.075 | 1.01 - 1.018 | 40 - 70 | 6 - 15 | 2 - 2.8 | 5.5 - 7.5 % |
Fermentables
| Name | Amount | % |
| --- | --- | --- |
| Brewers Malt 2-Row (Briess) | 23 lbs | 64.79 |
| Oats, Flaked | 6 lbs | 16.9 |
| White Wheat Malt | 5 lbs | 14.08 |
| Honey Malt | 1 lbs | 2.82 |
| Carapils (Briess) | 8 oz | 1.41 |
Hops
| Name | Amount | Time | Use | Form | Alpha % |
| --- | --- | --- | --- | --- | --- |
| Columbus (Tomahawk) | 1 oz | 60 min | First Wort | Pellet | 15.3 |
| Citra | 2 oz | 5 min | Boil | Pellet | 14.4 |
| Galaxy | 2 oz | 5 min | Boil | Pellet | 14.8 |
| Mosaic (HBC 369) | 2 oz | 5 min | Boil | Pellet | 12.3 |
| Citra | 2 oz | 10 min | Aroma | Pellet | 14.4 |
| Galaxy | 2 oz | 10 min | Aroma | Pellet | 14.8 |
| Mosaic | 2 oz | 10 min | Aroma | Pellet | 11.6 |
| Citra | 3 oz | 8 days | Dry Hop | Pellet | 14.4 |
| Mosaic | 3 oz | 8 days | Dry Hop | Pellet | 11.6 |
| Citra | 3 oz | 4 days | Dry Hop | Pellet | 14.4 |
| Mosaic | 3 oz | 4 days | Dry Hop | Pellet | 11.6 |
Miscs
| Name | Amount | Time | Use | Type |
| --- | --- | --- | --- | --- |
| Calcium Chloride | 8.50 g | 60 min | Mash | Water Agent |
| Epsom Salt (MgSO4) | 2.30 g | 60 min | Mash | Water Agent |
| Gypsum (Calcium Sulfate) | 2.20 g | 60 min | Mash | Water Agent |
| Phosphoric Acid 20% | 1.10 ml | 60 min | Mash | Water Agent |
Yeast
| Name | Lab | Attenuation | Temperature |
| --- | --- | --- | --- |
| San Diego Super Yeast (WLP090) | White Labs | 80% | 65°F - 68°F |
Mash
| Step | Temperature | Time |
| --- | --- | --- |
| Saccharification | 152°F | 60 min |
| Mash Out | 168°F | 10 min |
Notes
Boiloff was really low, like 10% instead of 18,
Added 30 minutes to boil. Had extra gallon of wort.

WLP090 Recommendations:
"Make sure you make a proper sized starter, pitch cool at 65˚F then set your
regulator to 66˚F, let it rock for 3 days, then raise the temp to 70˚F for a
couple days to encourage complete attenuation and reabsorption of
fermentation byproducts. At this point, I usually crash the beer to 32˚F for
a couple days then keg per my typical method, pouring the first pint a
couple days later."
-- http://brulosophy.com/2014/10/06/is-san-diego-really-all-that-super-a-yeast-comparison/